This post is part of my paper 'The Evolving Role of Creativity in Brand Management'. You can see the other posts and the table of contents here.
While in the past three global CEO studies, conducted by IBM, coping with change was the most pressing challenge, complexity took the lead in 2010, as seen in Figure 2.
"CEOs told us they operate in a world that is substantially more volatile, uncertain and complex. Many shared the view that incremental changes are no longer sufficient in a world that is operating in fundamentally different ways." (IBM 2010, p.8)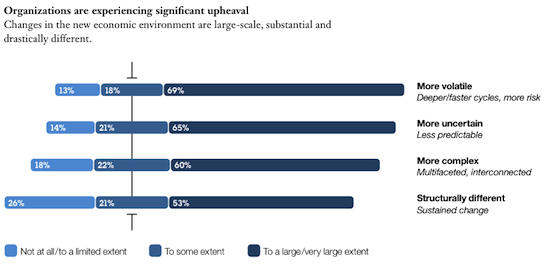 Figure 2: Organisations and complexity (IBM 2010, p.15)
Complexity is the most important concept in systems theory, as it is the reason why systems form in the first place. While the term is present in different approaches to systems theory,  Luhmann's theory of social systems popularized it, stating
"we will call an interconnected collection of elements complex when, because of imminent constraints in the elements' connective capacity, it is no longer possible at any moment to connect every element with every other element […] Complexity in this sense means being forced to select; being forced to select means contingency; and contingency means risk." (Luhmann 1995, p.25)
A system can never reach the same level of complexity as its environments and therefore has to counter-balance this inferiority with selection-strategies, reducing external complexities (Tropp 2004, p.57). This necessarily selective reduction of relations between elements (e.g. information) is called contingency and brings with it the necessary risk to select different possible combinations of elements. However, with every selections come different other – not selected – possibilities that would be possible as well.What sounds arbitrarily complicating in the first place, does make sense in light of the unrelated and relatively arbitrary list of trends, drivers and perspectives that are present in brand management and marketing textbooks. To illustrate the concept of complexity in this context, it can be said that branding theory does not have an appropriate selection strategy (theory) that is able to reduce the environmental complexity (challenges) to a level that would allow for sensible systematization.
Complexity is a theoretical concept that is not able to explain the myriad of trends and environmental challenges, but the fact that companies will – in the future – have to accept unprecedented complexity as a permanent trait of their environment (Rose & Zuckerman 2009, p.13) and to acknowledge that "it's no longer possible to observe and predict enough to map out courses of action that guarantee desired outcomes" (Andjelic 2010).
This has some important implications for strategic planning and strategic thinking that will be introduced at a later point.
—
Andjelic, A., 2010. the problem of strategy. i [love] marketing. Available at: http://anaandjelic.typepad.com/i_love_marketing/2010/07/the-problem-of-strategy-1.html [Accessed January 4, 2011].
IBM, 2010. Capitalizing on Complexity. Insights from the 2010 IBM Global CEO Study. Available at: http://www-935.ibm.com/services/us/ceo/ceostudy2010/index.html.
Luhmann, N., 1995. Social systems, Stanford University Press.
Rose, J. & Zuckerman, N., 2009. Can You Reach the Masses Without Mass Media? Available at: https://www.bcgperspectives.com/content/articles/cmos_dilemma/ [Accessed February 4, 2011].
Tropp, J., 2004. Markenmanagement: Der Brand Management Navigator. Markenführung im Kommunikationszeitalter, VS Verlag.