Last week I finally managed to get the pictures from my travels over the last 2 years developed and this made me reflect a little on travelling and living abroad.
See, I was born in a small town called Braunau on the Austrian periphery, bordering southern Bavaria, so basically German periphery. (Paradoxically, this spot is referred to as the centre of Europe, geographically mind you).
Now, this area isn't exactly known for being open. It's a rather rough and conservative area. Austria's notorious freedom party was founded there and people still love to vote them.
I was always a rather curious kid and when I was 17 or 18, I was lucky enough to be sent to the London International Youth Science Forum for a couple of weeks by my high school, where I met students and pupils from pretty much all continents. Contrary to what the title of the event might suggest, this isn't a pure nerd convention, but also a massive exchange of arguments about who brews/distills the best [insert alcoholic beverage here] in the world and other discussions like that. Anyway, the point is, it's like a massive cultural fair, where you are shown 1:30 trailers of all kinds of countries, their culture, what is important to them and so on. So after that, I always wanted to travel. However, I didn't only want to travel, but ideally also wanted live there at least a while to understand what's going on and not only "look at" it.

So I've been to Nicaragua for a few weeks during my civil service.

I did a road trip in the US.

I spent a month Barcelona for a rather touristy attempt to learn Castilian.

I went to Hanoi for a few weeks for a summer university.

I did a brilliant exchange semester in Vancouver.

I worked for three months in Vienna's lovely and at least as grumpy twin Budapest.

And I spent a bit of time in Tanzania, doing a lot of the above.
Of course, these were all great experiences, among the best of my life, really. They made me smarter and wiser and culturally more aware and I miss them. I want more of them. (And I miss the sea, goddamn it.)
But upon reflection, I realized that all of this wasn't all that brave or cosmopolitan or whatever of me. From the beginning in London, to Nicaragua to Budapest, there were either friends or other Austrians that travelled with me, or as in the case of Budapest, an Austrian planner was already there. (Ok, not in Tanzania, but that was just 10 days.) And ultimately, I always had a safety net, because all those stays abroad had a termination date. I knew that after this month in Nicaragua, I could go home and start with my university degrees instead of having to struggle with life there. I knew I didn't have to live in Hanoi forever, but would fly back to cosy Vienna after the summer university. I knew I couldn't stay in Vancouver to work or do a PHD or stay Budapest, because I "had to finish my studies" at home.
It's not like I ever packed my things and moved to really live somewhere else. So I'm curious how my urge to travel and live abroad will feel once I'll have removed the university parachute.
So after Rob started one of those memes that I actually find kind of interesting, Petar aka Niko Herzeg tagged me in his 5 answers to 5 questions about 2010.
It's actually harder than I thought to come up with one decent answer to these questions, but I'll give it a shot.
1/ Best single thing [personal &/or professional] you did/achieved in 2010.
Whenever 'professional' comes up I have the nice and cosy 'I'm still a student' excuse that I can hide behind, so let's focus on the personal part.
To answer the question with the best single thing and still get two things into this, let's call it "leaving the comfort zone" (and I hate that phrase). The two things that fall into this category? The Great Football Giveaway in Tanzania (please donate a ball and spread the word if you think this is a good idea) was my first time in Africa, the first time I went somewhere without there being another Austrian/German speaking person there (in Vietnam, Nicaragua, Canada, Spain and Hungary, there always were colleagues or friends from there), and the first time without actually knowing anybody personally before meeting them at the airport at the destination. The project also included my first fundraising party and my first rent-a-location party in Vienna. It was one of the best things I ever did in my life.
The 'other thing'? Writing myself into the same academic group as she was in, getting to know her, finding her truly amazing and actually demonstrating interest instead of finding a lame excuse for not being around her. Best decision in 2010, period.
2/ Most shameful thing [personal &/or professional] you did/achieved in 2010.
I'm bad with this kind of stuff. I think I didn't do many shameful things this year (unfortunately?), but there's one thing I'm not necessarily proud of and it has something to do with commenting cynically on a – in my eyes – propagandistic facebook status update from someone who once was a friend and now thinks censorship is alright if somebody dares to criticize Austria's hypocritical social democrats. Austria got two 8 year old twins, who then were deported to the Kosovo, out of their bed at 6:30 or something, by policemen armed with machine guns. It was filmed by activists and then the social democrats, who are the strongest party, have the president and the chancellor as well as the mayor of Vienna, and who also voted for the tightening of our immigration laws had the nerve to blame their coalition partner – the conservatives – for what was happening. – I made a cynical comment on a facebook post and it apparently ended an already fading friendship. Still not sure if it was the right thing to do.
Appart from that it's a shame that I haven't met my personal deadline for my bachelor paper … and that I had to go to the washroom to puke during a brunch with friends and partners who drove 300 km to see me.
3/ Ad industry scandal or scoundrel of the year.
The Future of Advertising. Apart from that the planner story that everybody thinks of anyways … Oh, and seeing a lot of people that are very talented being wasted in or not hired by agencies.
4/ Your overall rating for 2010 out of 10. [1 = shit / 10 = showoff]
8.5 – brilliant year in almost every aspect. Would have been a 10 if I had managed to finish my bachelor thesis.
5/ What do you think will be the most overhyped advertising related subject of 2011?
There's no way I could put this into better words so please do yourself a favor and read #5 from Andrew / Northerns list.
I nominate (leaving out those who have been nominated anyways …)
Michael (didn't you want to start blogging again?)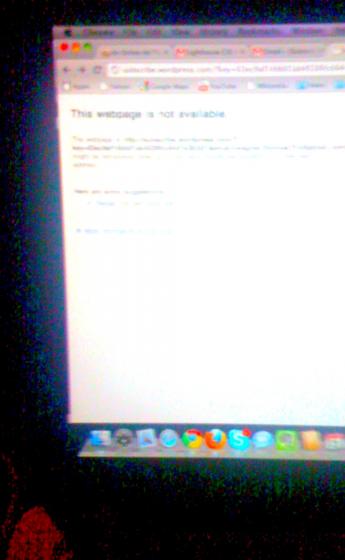 This last few days have mostly been about heading west from Vienna to work on a brief with lovely guys and girls at an agency there. A couple of quite strange firsts for me. First night staying at a hotel for "business" reasons, which in my ears still sounds absolutely douchy (in relation to myself). First time "expensing" taxi rides from a train station to an agency. Haven't done that before either, and feels equally strange. Could it be that at some point along these lines the day comes when people actually expect something from you because of all this?
I also learned how to get my telco to unlock tethering on my slowly fading phone (hat tip to Steff). I found out that I should read visa registration documents more carefully next time (hat tip to the guy who said njet). I learned that fundraising isn't a very easy thing to do (which in turn teaches you a lot of things about advertising and "awareness" – ehem). And I learned that the 3G connection on trains here is quite horrible, which might be a good thing after all.