This post is part of my bachelor paper 'The Evolving Role of Creativity in Brand Management'. You can see the other posts and the table of contents here.
While in the past three global CEO studies, conducted by IBM, coping with change was the most pressing challenge, complexity took the lead in 2010, as seen in Figure 2.
"CEOs told us they operate in a world that is substantially more volatile, uncertain and complex. Many shared the view that incremental changes are no longer sufficient in a world that is operating in fundamentally different ways." (IBM 2010, p.8)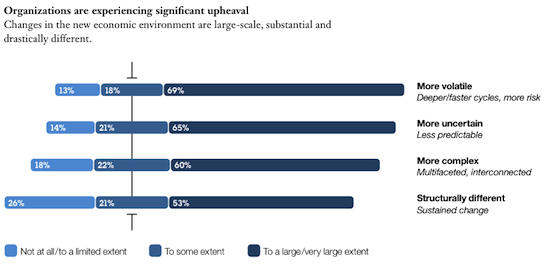 Figure 2: Organisations and complexity (IBM 2010, p.15)
Complexity is the most important concept in systems theory, as it is the reason why systems form in the first place. While the term is present in different approaches to systems theory,  Luhmann's theory of social systems popularized it, stating
"we will call an interconnected collection of elements complex when, because of imminent constraints in the elements' connective capacity, it is no longer possible at any moment to connect every element with every other element […] Complexity in this sense means being forced to select; being forced to select means contingency; and contingency means risk." (Luhmann 1995, p.25)
A system can never reach the same level of complexity as its environments and therefore has to counter-balance this inferiority with selection-strategies, reducing external complexities (Tropp 2004, p.57). This necessarily selective reduction of relations between elements (e.g. information) is called contingency and brings with it the necessary risk to select different possible combinations of elements. However, with every selections come different other – not selected – possibilities that would be possible as well.What sounds arbitrarily complicating in the first place, does make sense in light of the unrelated and relatively arbitrary list of trends, drivers and perspectives that are present in brand management and marketing textbooks. To illustrate the concept of complexity in this context, it can be said that branding theory does not have an appropriate selection strategy (theory) that is able to reduce the environmental complexity (challenges) to a level that would allow for sensible systematization.
Complexity is a theoretical concept that is not able to explain the myriad of trends and environmental challenges, but the fact that companies will – in the future – have to accept unprecedented complexity as a permanent trait of their environment (Rose & Zuckerman 2009, p.13) and to acknowledge that "it's no longer possible to observe and predict enough to map out courses of action that guarantee desired outcomes" (Andjelic 2010).
This has some important implications for strategic planning and strategic thinking that will be introduced at a later point.
—
Andjelic, A., 2010. the problem of strategy. i [love] marketing. Available at: http://anaandjelic.typepad.com/i_love_marketing/2010/07/the-problem-of-strategy-1.html [Accessed January 4, 2011].
IBM, 2010. Capitalizing on Complexity. Insights from the 2010 IBM Global CEO Study. Available at: http://www-935.ibm.com/services/us/ceo/ceostudy2010/index.html.
Luhmann, N., 1995. Social systems, Stanford University Press.
Rose, J. & Zuckerman, N., 2009. Can You Reach the Masses Without Mass Media? Available at: https://www.bcgperspectives.com/content/articles/cmos_dilemma/ [Accessed February 4, 2011].
Tropp, J., 2004. Markenmanagement: Der Brand Management Navigator. Markenführung im Kommunikationszeitalter, VS Verlag.
This post is part of my bachelor paper 'The Evolving Role of Creativity in Brand Management'. You can see the other posts and the table of contents here.
The relational paradigm addresses two arguments that are held against the projective and adaptive paradigm: the projective paradigm neglects to account for consumers' role in creating brand meaning, the adaptive paradigm focuses on consumer evaluation but doesn't demonstrate how organisations create brand value in this setting. From a relational perspective brand management is seen as "[…] an ongoing dynamic process, without a clear beginning and ending, in which brand value and meaning is co-created through interlocking behaviours, collaboration and competition between organizations and consumers" (Louro & Cunha 2001, p.865). These relationships
"[…] involve reciprocal exchange between active and interdependent relationship partners; (2) relationships are purposive, involving at their core the provision of meanings to the person who engage them; (3) relationships are multiplex phenomena: they range across several dimensions and take many forms, providing a range of possible benefits for their participants; and (4) relationships are process phenomena: they evolve and change over a series of interactions and in response to fluctuations in the contextual environment" (Fournier 1998, p.344)
The relational approach to brand management then encompasses, in an interactive brand management process the core activities of all before mentioned paradigms: 1) building and communicating a brand identity that links to an organisation's strategy and resources, 2) projecting it through a defined set of brand elements and a marketing program and 3) dynamically reconstruct and co-develop it "in the context of path-dependent consumer-brand relationships by encouraging active dialogue, mobilizing customer communities, managing customer diversity and co-creating personalized experiences (Fournier 1998; Prahalad & Ramaswamy 2000)" (Louro & Cunha 2001, p.866).
This has important implications for the firm's desired organisational capabilities. For a company to be able to sustain these dynamic relationships with consumers, it has to combine the strengths of market sensing (outside-in) with inside-out capabilities, implementing "multidimensional, process-based measuring systems" (Louro & Cunha 2001, p.866) that "facilitate real-time action and reaction" (Keller 2000; Keller 1998; De Chernatony 1999 qtd. in Louro & Cunha 2001, S.867)
While the paradigms certainly describe "ideal-types" of brand management practices, assumptions and structures, they are able to give an overview into the current state of normative and academic literature in the field and the embodied assumptions about brands, brand management and the roles of organisations and consumers in the process. They might, however, also be read as a process of refinement and a historical development. Not only brand management as a function has to (or doesn't have to, depending on the paradigm) adapt to outside changes, but also brand management as a discipline changes its focus, depending on economic, social, cultural and technological developments, thus the relational paradigm integrating earlier dominant modes.
Analysing paradigms and brand management models, Tropp (2004) uses a systems theory approach for a conceptualization of brands and brand management that will be used as the central theme of this work. Like proponents of the relational paradigm, Tropp (2004, p.115f) aims to bridge the before mentioned theoretical gap between image and identity. By analysing the relationship between companies and their environment from a systems theory view he first defines brands via two fundamental functions: Brands, according to Tropp [1] are the unique, emotionally charged field of knowledge about a company, a product or a service, that is symbolized by a set of highly complexity-reducing communication offers. It fulfils two mutually conditional functions:
a) Realizing and strengthen the structural coupling between companies and consumers (economic function)
b) Being the trigger and stabilizer for individual and social constructions of reality (life-world function)
Brands then, are not either the identity of a company or the image in consumers' minds, but they receive their meaning from the social interactions around the brand and their value from being socially shared, and multidimensional knowledge (Keller 2003) that people can refer to Kapferer (1997, p.25). While Yakob (2007) compares this phenomenon with the collectively shared perception of the value of money, Tropp (2004, p.123) argues that brands usually cannot claim to have reached the status of being truly collectively shared knowledge. This means that consumers may individually very well have a different image of a brand, but that the meaning, the overall value of the brand at large – for both consumers as well as the company – is derived from what is commonly shared and shaped by the numerous social interactions performed around it (Holt 2010, p.3). As a consequence, this perspective leads to the conclusion that while brands are legally owned by the corporation managing it, they don't have the possibility to fully control their meanings (Gries 2006, p.27).
After introducing the different brand paradigms at work today, with a focus on the relational perspective, the following chapter will now analyse the challenges, trends and changes contemporary brand management has to deal with.
—
[1] Translated from: "Eine Marke ist ein einzigartiger emotional aufgeladener Wissensbereich über ein Unternehmen, ein Produkt oder eine Dienstleistung, der von einer Menge hochgradig komplexitätsreduzierender Kommunikationsangebote symbolisiert wird. Diese erfüllt zwei sich wechselseitig bedingende Funktionen:a) Die strukturelle Kopplung zwischen Unternehmen und Konsumenten zu realisieren und zu festigen (ökonomische Funktion).b) Auslöser und Stabilisator für individuelle und soziale Wirklichkeitskonstruktionen zu sein (lebensweltliche Funktion). (Tropp 2004, p.115f)
—
De Chernatony, L., 1999. Brand management through narrowing the gap between brand identity and brand reputation. Journal of Marketing Management, 15(1), pp.157–179.
Fournier, S., 1998. Consumers and their brands: Developing relationship theory in consumer research. Journal of consumer research, pp.343–373.
Holt, D.B., 2010. Brands and Branding. Available at: http://culturalstrategygroup.com/wp-content/uploads/2010/10/brands-and-branding-csg.pdf.
Kapferer, J.-N., 1997. Strategic brand management: creating and sustaining brand equity long term, Kogan Page Publishers.
Keller, K.L., 2003. Brand synthesis: The multidimensionality of brand knowledge. Journal of Consumer Research, pp.595–600.
Keller, K.L., 1998. Strategic brand management: building, measuring and managing brand equity, Prentice Hall.
Keller, K.L., 2000. The brand report card. Harvard Business Review, 78(1), pp.147–158.
Louro, M.J. & Cunha, P.V., 2001. Brand management paradigms. Journal of Marketing Management, 17(7), pp.849–875.
Prahalad, C.K. & Ramaswamy, V., 2000. Co-opting customer competence. Harvard business review, 78(1), pp.79–90.
Tropp, J., 2004. Markenmanagement: Der Brand Management Navigator. Markenführung im Kommunikationszeitalter, VS Verlag.
This post is part of my bachelor paper 'The Evolving Role of Creativity in Brand Management'. You can see the other posts and the table of contents here.
The adaptive paradigm changes its focus on the "output" perspective and comprises a range of consumer-centred brand definitions, the most notable of those definitions being the brand image concept (Louro & Cunha 2001, p.863), as defined earlier as "perceptions about a brand as reflected by the brand associations held in consumer memory" (Keller 1993, S.3). In this more consumer-centred conceptualization of brands,
"[b]rand management is enacted as a tactical process of cyclical adaptation to consumers' representations of the focal brand whereby brand image gradually supplants brand identity (Aaker 1996). Within the adaptive view, brand image becomes the core theme underlying strategic formation and frames the specification of a brand's elements and its supporting marketing program (Kapferer 1992)." (Louro & Cunha 2001, p.863)
With performance measures usually focused on consumer-based metrics and brand management generating value by adapting to a particular competitive context, brand management needs to develop superior "outside-in capabilities" (Day 1994 qtd. in Louro & Cunha 2001, p. 864) developing "[…] the ability of the firm to learn about customers, competitors and channel members in order to continuously sense and act on events and trends in present and prospective markets." (Day 1994, p.43 qtd. in Louro & Cunha 2001, p. 863)
The adaptive paradigm in turn is criticised mostly by the brand identity school which argues for the importance of a companies guiding mission, culture and brand essence and against the "recursive reconfiguration of a brand's identity in response to incremental changes in consumer's expectations" (Louro & Cunha 2001, p.865).
Next up is the relational paradigm and a summary perspective.
—
Day, G.S., 1994. The capabilities of market-driven organizations. Journal of Marketing, 58(4), pp.37–52.
Louro, M.J. & Cunha, P.V., 2001. Brand management paradigms. Journal of Marketing Management, 17(7), pp.849–875.
This post is part of my bachelor paper 'The Evolving Role of Creativity in Brand Management'. You can see the other posts and the table of contents here.
The projective paradigm builds on the product paradigm and further complements and amplifies it. It was brought into existence by a series of mergers and acquisitions that publicly demonstrated multiples between earnings and acquisitions values of up to twenty to thirty. These earnings lead to a acknowledgment of the value of brands, which in turn led to a proliferation of brand management research and a consolidation of a strategic approach to brand management (Louro & Cunha 2001, p.859). Brands are here seen as the focal platform of a companies' strategy formulation and furthermore as an identity systems that all company offers have to be integrated with.
"Within this perspective brand management is focused on reinforcing and developing brand positioning and meaning by achieving a coherent focus across the brand portfolio and projecting a consistent message to all stakeholders." (Louro & Cunha 2001, p.860)
As the term projecting suggests, the organisation is seen as the primary source of meaning and value, which is derived from the "creation, development and communication of a coherent brand identity (Kapferer 1992; Aaker 1996)" (Louro & Cunha 2001, p.860) that is projected onto the receiving consumers. In a historical context, the emergence of this paradigm can be related to Holt's (2002) modern branding paradigm, which focuses on the communication of desirable life-worlds to the then emerging post-war mass consumer culture.
Next: The adaptive paradigm.
—
Louro, M.J. & Cunha, P.V., 2001. Brand management paradigms. Journal of Marketing Management, 17(7), pp.849–875.
This post is part of my bachelor paper 'The Evolving Role of Creativity in Brand Management'. You can see the other posts and the table of contents here.
The product paradigm reflects a tactical approach to branding and brand management with the product as the most important consideration. The brand definition best suiting this paradigm is the long-standing definition of the American Marketing Association that sees brands, as mentioned before, as "[a] name, term, design, symbol, or any other feature that identifies one seller's good or service as distinct from those of other sellers" (American Marketing Association 2010). Within this approach to brand management, marketing management is chiefly focused on the marketing mix, with the product as the most important outcome and source of value creation (Louro & Cunha 2001, p.856). The function of brands within this approach is mostly in its legal and signifying functions, and therefore closely resemble Gries' (2006, p.15) and Tropp's (2004, p.23f) first phase in the history of brands.
Next: the projective paradigm.
—
Gries, R., 2006. Produkte & Politik: zur Kultur- und Politikgeschichte der Produktkommunikation, Facultas Verlag.
Louro, M.J. & Cunha, P.V., 2001. Brand management paradigms. Journal of Marketing Management, 17(7), pp.849–875.
Tropp, J., 2004. Markenmanagement: Der Brand Management Navigator. Markenführung im Kommunikationszeitalter, VS Verlag.
I just took the metro from university, where I just handed in my bachelor thesis (finally, one might say), to work. I had to transfer once, as you do, not thinking much, and was then standing in a packed train of the U3 line, which is Vienna's line from east to west. Then I saw a kid, maybe 8, entering and, following him a bit more nervously what appeared to be his grandparents.
They stood in the isle, the metro had emptied a little more at that time, when the lady asked her husband where they were heading. He said, somewhat confidently "Westbahnhof". Then she asked him what line they were on and he replied "the orange one". She looked at the metro maps above the doors and mumbled: "Metros, that's a proper science. A proper science …". Then, just when the man was about to point out to the lady where the metro was at that point, she discovered it and then they both happily pointed at the spot on the map where they just had arrived. "How did you know?", she asked him and the kid chipped in "Because you read the name of the line before, didn't you Grandpa!? It's the 3 line, isn't it?" Grandpa smiled and nodded. When I left the metro, two people standing around them were smiling, grandma thought it was a bit embarrassing how they behaved in the big city and said, with a bit of a humor in her voice "No, no … we go back to the countryside. We have the 1 and the 3 and that's it. Metros … that's a proper science."
In the process of organising, the behaviour of employees needs to be coordinated and directed to maximise results.3 This involves a certain amount of trade-off by organisation members on all levels, as people must willingly surrender much of their individual flexibility and independence in order to attain both personal and organisational goals.4 In addition to guiding behaviour, goals motivate people to join and remain in organisations, stimulate effort and provide a benchmark for evaluation.5

In the great quest to meet formalised goals and objectives, however, it is all too easy for managers to forget the less rational social elements, such as the concept of organisational culture, which not only associate goals with deeper meanings6 but also determine individual and collective behaviour, ways of perceiving, thought patterns and values.7
McAleese, Hargie: Five guiding principles of culture management: A synthesis of best practice – Vol. 9, 2 155–170 – Journal of Communication Management.
Let's see where that paper goes …
Ever since my first internship in an agency I've been thinking a lot about organizational learning. Knowledge management if you want. It's a bit like the holy grail, or as Ehrenberg calls it, one of marketing's 'romantic fantasies'.
Knowledge management is the latest marketing mantra. It is unrealistic when we are mostly drowning in catadupes of undigested data.
What Ehrenberg talks about is generalizable, quantifiable laws of behavior. Over the course of his life, he has dedicated himself to finding these laws with marketing science, and promoting them. This, however, is not the knowledge I'm referring to here. It's knowledge markting people and planners should have, but it's static knowledge. You learn it and that's pretty much it. Same is true for other findings about human behavior as derived for example by the behavioral economics folks.
What I'm more interested in, however, is dynamic knowledge about people, culture and society, and this is for a simple reason: this is the knowledge we use to mould ideas with. Pasteur once said that "In the fields of observation chance favors only the prepared mind". The updated version of this quote, "Chance favors the connected mind" by Steven Johnson, refers to the same concept. Connections foster the exchange of knowledge, which is followed by new knowledge. In the business of coming up with ideas or 'insights', this applies as well. Creativity – as an outcome, the socially perceived trait of something – is a function of many individual, group and organizational traits (see e.g. Woodman et al 1993, Amabile 1998) and knowledge is an important factor.
But knowledge in what area? I'd argue that it is culture, and with the success of business books about collective behavior like the Chief Culture Officer by McCracken and Herd by Mark Earls and cultural ideas, like the Brand Innovation Manifesto by John Grant – I suppose I can spare you the argument.
So, we're talking about cultural knowledge – knowledge about ideas and ideologies floating around, about human behavior being adopted, about social groups forming. While you could obviously argue that no one can be outside the realm of cultural knowledge, 'culture' is so vast and complex and fast that whenever you chose to look at one thing, you could be looking at something else as well. Therefor, dividing and conquering this task is essential. Often, this task is, as Rob Campbell doesn't get tired to remind us, reading blogs and the newspaper, watching the telly and talking to good old normal people. With big data, network science and computing power available, there's also more of a cultural science coming along, that's a bit more sophisticated. Nevertheless, the challenge of knowledge exchange and sensemaking remains.
Simon Kendrick recently posted about a Dynamic Knowledge Creation Model on his blog. There, he describes the different forms of knowledges and the ways of exchanging them.

Routine knowledge (explicit to tacit) – learning by doing
Experiential knowledge (tacit to tacit) – judgement of individuals
Conceptual knowledge (tacit to explicit) – frameworks and models to utilise
Systemic knowledge (explicit to explicit) – editing and synthesising multiple sources
While I think that people are usually well trained in the conceptual and systemic sphere, often after practicing how to verbalize stuff hard at university, I think there could be better ways of sharing experiential knowledge. Sure, within and organization there can never be a 100% congruent body of knowledge. Sure, experiences as such can't be properly shared anyways. Sure, knowledge exchange that require you to pick up and consciously reflect upon something (newsletters, RSS feeds) probably never work the way they are intended to, if they aren't coupled to a concrete task. But I still think that something catering to low-involvement, low-attention in your environment could do a lot.
So what I'm thinking about goes more into the direction that Berg London (with Dentsu London and Timo Arnall) take with their concept of incidental media.
Each of the ideas in the film treat the surface as a focus, rather than the channel or the content delivered. Here, media includes messages from friends and social services, like foursquare or Twitter, and also more functional messages from companies or services like banks or airlines alongside large traditional big 'M' Media (like broadcast or news publishing).

All surfaces have access to connectivity. All surfaces are displays responsive to people, context, and timing. If any surface could show anything, would the loudest or the most polite win? Surfaces which show the smartest most relevant material in any given context will be the most warmly received.

[…]

We've drawn from great work from the likes of Chris O'Shea and his Hand from Above project to sketch something peripheral and ignorable, but still at scale. The installation could be played with by those having their colours stolen, but it doesn't demand interaction. In fact I suspect it would succeed far more effectively for those viewing from afar with no agency over the system at all.

In contrast to a Minority Report future of aggressive messages competing for a conspicuously finite attention, these sketches show a landscape of ignorable surfaces capitalising on their context, timing and your history to quietly play and present in the corners of our lives.
Media surfaces: Incidental Media from Dentsu London on Vimeo.
This is not about the Minority Report-like social media control centers that are now starting to pop up. It's rather about sharing a stream of pointers to implicit knowledge and experiences. About what happens before the team members consciously construct McCracken's big board. Media that doesn't need conscious elaboration but rather works in our peripheral vision feeding us proverbial weak signals. Think headlines from delicious bookmarks, foursquare checkins, tweets from people in the organisation, but shared not in a creepy ubiquitous way on your (first) screen, but embedded into office life. How could that look like? And would it help?
—
Amabile, T.M., 1998. How to kill creativity. Harvard Business Review, 76(5), p.76–87.
Bentley, A. & Earls, Mark, 2008. Forget influentials, herd-like copying is how brands spread. Admap, 43(499), pp.19-22.
Ehrenberg, A., 2002. Marketing: Are you really a realist? strategy+business, p.22–25.
Grant, J., 2006. Brand Innovation Manifesto: How to Build Brands, Redefine Markets and Defy Conventions 1st ed., John Wiley & Sons.
McCracken, G., 2009. Chief Culture Officer: How to Create a Living, Breathing Corporation, Basic Books.
McCracken, G., 2006. Flock and Flow: Predicting and Managing Change in a Dynamic Marketplace, Indiana Univ Pr.
Woodman, R.W., Sawyer, J.E. & Grifn, R.W., 1993. Toward a theory of organizational creativity. The Academy of Management Review, 18(2), p.293–321.