I just took the metro from university, where I just handed in my bachelor thesis (finally, one might say), to work. I had to transfer once, as you do, not thinking much, and was then standing in a packed train of the U3 line, which is Vienna's line from east to west. Then I saw a kid, maybe 8, entering and, following him a bit more nervously what appeared to be his grandparents.
They stood in the isle, the metro had emptied a little more at that time, when the lady asked her husband where they were heading. He said, somewhat confidently "Westbahnhof". Then she asked him what line they were on and he replied "the orange one". She looked at the metro maps above the doors and mumbled: "Metros, that's a proper science. A proper science …". Then, just when the man was about to point out to the lady where the metro was at that point, she discovered it and then they both happily pointed at the spot on the map where they just had arrived. "How did you know?", she asked him and the kid chipped in "Because you read the name of the line before, didn't you Grandpa!? It's the 3 line, isn't it?" Grandpa smiled and nodded. When I left the metro, two people standing around them were smiling, grandma thought it was a bit embarrassing how they behaved in the big city and said, with a bit of a humor in her voice "No, no … we go back to the countryside. We have the 1 and the 3 and that's it. Metros … that's a proper science."
Ever since my first internship in an agency I've been thinking a lot about organizational learning. Knowledge management if you want. It's a bit like the holy grail, or as Ehrenberg calls it, one of marketing's 'romantic fantasies'.
Knowledge management is the latest marketing mantra. It is unrealistic when we are mostly drowning in catadupes of undigested data.
What Ehrenberg talks about is generalizable, quantifiable laws of behavior. Over the course of his life, he has dedicated himself to finding these laws with marketing science, and promoting them. This, however, is not the knowledge I'm referring to here. It's knowledge markting people and planners should have, but it's static knowledge. You learn it and that's pretty much it. Same is true for other findings about human behavior as derived for example by the behavioral economics folks.
What I'm more interested in, however, is dynamic knowledge about people, culture and society, and this is for a simple reason: this is the knowledge we use to mould ideas with. Pasteur once said that "In the fields of observation chance favors only the prepared mind". The updated version of this quote, "Chance favors the connected mind" by Steven Johnson, refers to the same concept. Connections foster the exchange of knowledge, which is followed by new knowledge. In the business of coming up with ideas or 'insights', this applies as well. Creativity – as an outcome, the socially perceived trait of something – is a function of many individual, group and organizational traits (see e.g. Woodman et al 1993, Amabile 1998) and knowledge is an important factor.
But knowledge in what area? I'd argue that it is culture, and with the success of business books about collective behavior like the Chief Culture Officer by McCracken and Herd by Mark Earls and cultural ideas, like the Brand Innovation Manifesto by John Grant – I suppose I can spare you the argument.
So, we're talking about cultural knowledge – knowledge about ideas and ideologies floating around, about human behavior being adopted, about social groups forming. While you could obviously argue that no one can be outside the realm of cultural knowledge, 'culture' is so vast and complex and fast that whenever you chose to look at one thing, you could be looking at something else as well. Therefor, dividing and conquering this task is essential. Often, this task is, as Rob Campbell doesn't get tired to remind us, reading blogs and the newspaper, watching the telly and talking to good old normal people. With big data, network science and computing power available, there's also more of a cultural science coming along, that's a bit more sophisticated. Nevertheless, the challenge of knowledge exchange and sensemaking remains.
Simon Kendrick recently posted about a Dynamic Knowledge Creation Model on his blog. There, he describes the different forms of knowledges and the ways of exchanging them.

Routine knowledge (explicit to tacit) – learning by doing
Experiential knowledge (tacit to tacit) – judgement of individuals
Conceptual knowledge (tacit to explicit) – frameworks and models to utilise
Systemic knowledge (explicit to explicit) – editing and synthesising multiple sources
While I think that people are usually well trained in the conceptual and systemic sphere, often after practicing how to verbalize stuff hard at university, I think there could be better ways of sharing experiential knowledge. Sure, within and organization there can never be a 100% congruent body of knowledge. Sure, experiences as such can't be properly shared anyways. Sure, knowledge exchange that require you to pick up and consciously reflect upon something (newsletters, RSS feeds) probably never work the way they are intended to, if they aren't coupled to a concrete task. But I still think that something catering to low-involvement, low-attention in your environment could do a lot.
So what I'm thinking about goes more into the direction that Berg London (with Dentsu London and Timo Arnall) take with their concept of incidental media.
Each of the ideas in the film treat the surface as a focus, rather than the channel or the content delivered. Here, media includes messages from friends and social services, like foursquare or Twitter, and also more functional messages from companies or services like banks or airlines alongside large traditional big 'M' Media (like broadcast or news publishing).

All surfaces have access to connectivity. All surfaces are displays responsive to people, context, and timing. If any surface could show anything, would the loudest or the most polite win? Surfaces which show the smartest most relevant material in any given context will be the most warmly received.

[…]

We've drawn from great work from the likes of Chris O'Shea and his Hand from Above project to sketch something peripheral and ignorable, but still at scale. The installation could be played with by those having their colours stolen, but it doesn't demand interaction. In fact I suspect it would succeed far more effectively for those viewing from afar with no agency over the system at all.

In contrast to a Minority Report future of aggressive messages competing for a conspicuously finite attention, these sketches show a landscape of ignorable surfaces capitalising on their context, timing and your history to quietly play and present in the corners of our lives.
Media surfaces: Incidental Media from Dentsu London on Vimeo.
This is not about the Minority Report-like social media control centers that are now starting to pop up. It's rather about sharing a stream of pointers to implicit knowledge and experiences. About what happens before the team members consciously construct McCracken's big board. Media that doesn't need conscious elaboration but rather works in our peripheral vision feeding us proverbial weak signals. Think headlines from delicious bookmarks, foursquare checkins, tweets from people in the organisation, but shared not in a creepy ubiquitous way on your (first) screen, but embedded into office life. How could that look like? And would it help?
—
Amabile, T.M., 1998. How to kill creativity. Harvard Business Review, 76(5), p.76–87.
Bentley, A. & Earls, Mark, 2008. Forget influentials, herd-like copying is how brands spread. Admap, 43(499), pp.19-22.
Ehrenberg, A., 2002. Marketing: Are you really a realist? strategy+business, p.22–25.
Grant, J., 2006. Brand Innovation Manifesto: How to Build Brands, Redefine Markets and Defy Conventions 1st ed., John Wiley & Sons.
McCracken, G., 2009. Chief Culture Officer: How to Create a Living, Breathing Corporation, Basic Books.
McCracken, G., 2006. Flock and Flow: Predicting and Managing Change in a Dynamic Marketplace, Indiana Univ Pr.
Woodman, R.W., Sawyer, J.E. & Grifn, R.W., 1993. Toward a theory of organizational creativity. The Academy of Management Review, 18(2), p.293–321.

When I started with all this stuff (comms, marketing, design, …), I designed and built websites, flyers and other things – amateurish in hindsight, but I learned a lot doing it. Then after school, I went into a more abstract role in an online marketing agency – somewhere in the middle of planning, account management and creative. After that, I thought I should work at a classic agency and did an internship in planning. And now, I'm working in a supposedly even more 'detached' role at a brand and innovation consultancy. (No, I'm not working full-time yet, I'm finishing my degree). In a way, I sort of covered the whole spectrum from execution to strategy, from concrete to more abstract thinking and doing. Common sense would say I worked my way 'up'. I'd say this is utterly, utterly wrong.
If there's one thing I've learned in the past years, it is that the magic isn't in concepts or PowerPoints or Keynotes. It is very easy to come up with some stuff and post-rationalise it, to make it look fancy or even convincing. You can learn pretty fast how easy it is to bullshit your way to the dark side of planning. With slideshare and twitter soundbites, and a lot of marketing people potentially (and often rightfully) not knowing what you're talking about, I assume you can go far this way. ("Some people are so good at learning the tricks of the trade that they never get to learn the trade." – Sam Levenson)
But from what I learned so far, the magic often isn't in an idea or a concept itself. Advertising ideas or concept headlines these days often come cheap. Just look at what all the croudsourcing platforms out there do, or the theory of random creativity or Grant McCracken's Culturematic. Coming up with a concept isn't that big of a deal if you come up with many of them in the first place. (Coming up with a unique one is harder, but even that would be more a matter of quantity …)
So if the magic isn't in the idea, where does it lie? I really believe it is in what happened before a concept and what happens with it afterwards.  What happens before is the strategic thinking that reframes the situation, identify an opportunity or a problem and construct the context in an interesting and inspiring way. Classic and still invaluable strategy stuff. This is answering the question of what it is the new thing we're supposed to come up should lead to?
Then, and usually built on a concept, happens the execution and this is where all the process and thinking and phrasing before suddenly hits reality. But it's not the plot-line, or the concept headline that is pushed out there in the real world – it's deeper and more complex than that. Just look at Hollywood's black list as an example.
"Centers on Edwin A. Salt, a CIA officer who is fingered as a Russian  sleeper spy. He eludes capture by superiors who are convinced he is out  to assassinate the president. While trying to reunite with his family,  he struggles to prove someone else is the traitor."

"An illiterate kid looks to become a contestant on the Hindi version of  Who Wants to be A Millionaire in order to re-establish contact with the girl he loves, who is an ardent fan of the show."

"After a zombie plague ravages America, a pair of 'odd couple'  survivors team up to find purpose and combat the living dead in the post-apocalyptic Southwest."
They all don't sound overly exciting, or do they? Sure, those are summaries of plot lines, nicely written and to a certain extent triggering your imagination – but then again, they're only words. And they can be transformed into a very dull or a brilliant movie. They aren't Woody Harrelson and Jesse Eisenberg, they aren't Angelina Jolie (guess there's been some focus group testing there), they aren't the OST, the art direction, the … well you get the picture: It needs imagination, craftsmanship and taste to make something exciting based on them. It needs the how.
Or to let Mr. Feldwick and Mr. Heath, who have been preaching and proofing that for a long time, speak:
Most advertising practitioners intuitively believe that advertising influences behaviour not simply through the conscious processing of verbal or factual messages, but by influencing emotions and mediating 'relationships' between the consumer and the brand. This leads to a benign conspiracy between client and agency in which creativity and communication are able to coexist (Heath 2004). To support this conspiracy, huge resources of corporate ingenuity are squandered in retrofitting successful campaigns to 'information processing' strategies. So we are led to believe that Heineken's famous 'Refreshes the parts …' campaign worked mainly because it communicated the 'benefit' of refreshment, that the Guinness 'Surfer' ad is merely a dramatisation of the 'benefit' that Guinness takes a long time to pour, and that the Andrex 'Puppy' is no more than a branding device that improves recall that its toilet paper is 'soft, strong, and very long'. It is a bit like saying that King Lear is a great play because it is about families. (Heath & Feldwick 2008)
However, while it's the strategy 'before', and the execution 'after' a concept that make for great outcomes, I'd argue there often isn't really a before and an after in the first place, which renders 'set in stone' concept themselves somewhat irrelevant. While surely the goal – the what – should be fixed at a certain point (if it's agreed upon in the first place), I think in general one can't separate concept from execution. There's a nice deck about what this could mean for 'digital' solutions by Stuart Eccles of Made By Many accompanying the talk he held at the Google FireStarters. And you should definitely read Martin Weigel's post, which was finished before this post made it out of the drafts and is saying what I wanted to say way better anyways.
Sources:
The Black List 2007: http://blcklst.com/tbl/lists/2007_black_list.pdf
Heath, R. & Feldwick, P., 2008. Fifty years using the wrong model of advertising. International Journal of Market Research, 50(1), p.29.
The theory of random creativity is explained in:
Rossiter, J.R. & Bellman, S., 2005. Marketing communications: theory and applications, Prentice Hall.
I did something today you might want to try on a train ride.
First, use your MacBook until the very last drop of your battery, while playing music on the loudest possible level. Wait until the MacBook turns into coma mode and close the MacBook during the song. It is essential that the music is still playing, when the MacBook falls asleep. Then, when you're on the train, plug in the MacBook and wake it up from the coma mode. Then … wait.
A very interesting experience. Around 10 people around me try very hard not to 'notice' loud, loud music blaring out of my speakers. I get hectic, hit buttons, open and close the MacBook, look at it in distanced disbelief. I unplug it, hope the music would stop (it doesn't, and it won't if you try it). The MacBook very unsurprisingly doesn't give a shit. All of this goes on for 2 minutes.
I shouldn't have given a damn about this, it's only (good) music after all.
People who know me a little better know that I am absolutely horrible at watching TV series or movies alone. See, when I was a kid, I always watched television with my slightly older brother. When we used to watch TV series from the Star Trek universe, or X-Files, or Dark Skies or Babylon 5 or whatever, the really interesting part often only started when we switched off the TV and started rather obscure discussions about possibilities, relationships, motives and causes in the universe or drew parallels to the actual world we were living in. And later, in high school I could be sure everybody had for example seen a certain comedy show on Monday night and a good deal of Tuesday morning was spent re-telling the jokes and mocking the guests he had on. Now, all of this is pretty much gone except for blockbusters and live events. Not only am I not able anymore to watch stuff with my brother (that's the minor issue) but most of the time my friends have already watched episodes, seasons of current TV series (running in the US or UK and not on Austrian/German television) or movies alone already. Watching movies has been individualized. Or to say it in the cultural pessimistic way: the internet has destroyed the 'fiction of the audience' within my group of friends, while creating a new and scattered audience connected entirely via 'social media'. This leads to the sometimes odd situation where we meet and can't talk about a TV series in a group anymore because one (usually me) is stuck at SE01E08, others are at SE03E01 and others again start to watch the whole series again from the beginning …
Anyways, 2010 has been a horrible year for me in terms of watching movies and TV series. I've watched less good stuff than I'd have liked to in the last few years already – with The Wire being a notable exception – but at least I went to the movies regularly. Last year however, my 'moving pictures' diet was horrible. And as I love going to the cinema – heck, I'd pay to see the trailers – and usually enjoy watching series, I made the resolution to watch a little more, with quality considerations coming second. (There are some interfering variables in that development obviously, …)
What did I get exposed to so far? (Ok, some of those were December 2010 and I only list fiction here, but who cares …)
TV series

Modern Family

Great casting, witty, some easy laughs.
Pretty Little Liars

'From the producers of Gossip Girl', this was called a mashup of 'I Know What You Did Last Summer' and – surprise – 'Gossip Girl'. So far it's entertaining in a Dexter kind of way. Not as subtle and more 'American', high school-y and girly in every way, but still entertaining. Everybody is obviously extremely good looking and has and doesn't keep a bunch of really dirty secrets, but hey.

The subtitle says "Men are the best medicine" and from what I've seen so far, it's really at about that level. Sometimes witty, mostly bland. Very popular.
Movies
Enter the Void

Enter the Void is a strange piece of film. It is most probably the most exhausting piece of film I've ever watched (Jerry by Gus Van Sant now holding 2nd place). It is at times annoying and frustrating to sit there and watch it. It goes on and on. It repeats points endlessly, it overly celebrates its own aesthetics, but, more than any other film this year (except for The White Ribbon even the second time I watched it), it made me think. About deep stuff and stuff that I usually don't like to think about. Stuff like life and even more death. Enter the Void is a strong movie. One that could have been better, storywise, but one that made me feel something, even though if this means making me feel extremely uncomfortable at times.
Exit Through The Gift Shop

The Black Swan

I am not into ballet or dancing at all and my knowledge of classical music is very rudimentary. Still, I liked this one a lot. The dramaturgy, acting, sound and art direction made me sit in there absolutely tense, both of the times that I watched it.
White Ribbon

The White Ribbon is just a great film that you should definitely watch. I think the movie works well on the level of human universals, but it also gives an even better insight into some of the not so feel-good roots of German/Austrian culture.
Machete

A must watch if you can cope with someone using a gut as a rope. And with all kinds of other weird, violent and brainless stuff. Machete fits great in the whole Fortress Europe and WASP brain melt context, so it's highly recommended.
El Secreto de sus Ojos

Underwhelming. I was pretty excited about this one, as it won the Academy Award in the year that The White Ribbon – one of the best movies I've ever seen – was released. I watched it in OV with English subtitles and had quite some troubles getting the Argentinian Spanish, so that might explain it, but I thought the film had incredible lengths towards the end. Plus, you could see the make-up of the 'old' actors so clearly that I was taken out of the cinematic experience – which almost never happens to me.
Spartacus

Kirk Douglas has an enormous chin. The movie is very long. It's not the best movie to start at 11 pm. Doesn't feel overly Kubrick-esque.
Bran Nue Dae

Australian folklore apparently, but with some interesting twists. Stupid at times, rather lovely at others.
Hostel

While I'm certainly not the right guy for …. (everything is a remix 2), I do believe that this kind of stuff exists, so I'd actually love to see a decent movie about the topic in The Wire-style.
The Kids Are Alright

From what I read and heard before, the film was promoted (at least here) as an independent piece from the US. I don't know all that much about independent US cinema, but this film shouldn't have to be called independent in any country. Sure, I get the context and setting of the story itself is 'alternative', but the film itself is done in a rather standard way. It's a mostly lovely piece of film, partly witty, quirky and funny, partly cheesy, but at no time does it feel or behave unexpected.
My Sassy Girl

I watched the film in Korean with English subtitles, so I spent quite a bit of time reading this one. There's also a Hollywood version, so some of you might know it. The first half is quirky and funny, but the second half of the movie is just incredibly cheesy. Incredible.
The Grudge

I've seen this one before, both in the US and the Japanese version but was up for seeing it again as I recalled it being scary as hell. I was slightly less disturbing this time, but I had the feeling that the story was way more coherent last time I watched it. Strange.
Dude Where's My Car?

Yeah, I've never seen that one before. Now I did. A concept movie, ridiculously stupid, in a sometimes good way. Should probably be watched again on a lazy Sunday afternoon with a pint, or 7.
Last week I finally managed to get the pictures from my travels over the last 2 years developed and this made me reflect a little on travelling and living abroad.
See, I was born in a small town called Braunau on the Austrian periphery, bordering southern Bavaria, so basically German periphery. (Paradoxically, this spot is referred to as the centre of Europe, geographically mind you).
Now, this area isn't exactly known for being open. It's a rather rough and conservative area. Austria's notorious freedom party was founded there and people still love to vote them.
I was always a rather curious kid and when I was 17 or 18, I was lucky enough to be sent to the London International Youth Science Forum for a couple of weeks by my high school, where I met students and pupils from pretty much all continents. Contrary to what the title of the event might suggest, this isn't a pure nerd convention, but also a massive exchange of arguments about who brews/distills the best [insert alcoholic beverage here] in the world and other discussions like that. Anyway, the point is, it's like a massive cultural fair, where you are shown 1:30 trailers of all kinds of countries, their culture, what is important to them and so on. So after that, I always wanted to travel. However, I didn't only want to travel, but ideally also wanted live there at least a while to understand what's going on and not only "look at" it.

So I've been to Nicaragua for a few weeks during my civil service.

I did a road trip in the US.

I spent a month Barcelona for a rather touristy attempt to learn Castilian.

I went to Hanoi for a few weeks for a summer university.

I did a brilliant exchange semester in Vancouver.

I worked for three months in Vienna's lovely and at least as grumpy twin Budapest.

And I spent a bit of time in Tanzania, doing a lot of the above.
Of course, these were all great experiences, among the best of my life, really. They made me smarter and wiser and culturally more aware and I miss them. I want more of them. (And I miss the sea, goddamn it.)
But upon reflection, I realized that all of this wasn't all that brave or cosmopolitan or whatever of me. From the beginning in London, to Nicaragua to Budapest, there were either friends or other Austrians that travelled with me, or as in the case of Budapest, an Austrian planner was already there. (Ok, not in Tanzania, but that was just 10 days.) And ultimately, I always had a safety net, because all those stays abroad had a termination date. I knew that after this month in Nicaragua, I could go home and start with my university degrees instead of having to struggle with life there. I knew I didn't have to live in Hanoi forever, but would fly back to cosy Vienna after the summer university. I knew I couldn't stay in Vancouver to work or do a PHD or stay Budapest, because I "had to finish my studies" at home.
It's not like I ever packed my things and moved to really live somewhere else. So I'm curious how my urge to travel and live abroad will feel once I'll have removed the university parachute.
So after Rob started one of those memes that I actually find kind of interesting, Petar aka Niko Herzeg tagged me in his 5 answers to 5 questions about 2010.
It's actually harder than I thought to come up with one decent answer to these questions, but I'll give it a shot.
1/ Best single thing [personal &/or professional] you did/achieved in 2010.
Whenever 'professional' comes up I have the nice and cosy 'I'm still a student' excuse that I can hide behind, so let's focus on the personal part.
To answer the question with the best single thing and still get two things into this, let's call it "leaving the comfort zone" (and I hate that phrase). The two things that fall into this category? The Great Football Giveaway in Tanzania (please donate a ball and spread the word if you think this is a good idea) was my first time in Africa, the first time I went somewhere without there being another Austrian/German speaking person there (in Vietnam, Nicaragua, Canada, Spain and Hungary, there always were colleagues or friends from there), and the first time without actually knowing anybody personally before meeting them at the airport at the destination. The project also included my first fundraising party and my first rent-a-location party in Vienna. It was one of the best things I ever did in my life.
The 'other thing'? Writing myself into the same academic group as she was in, getting to know her, finding her truly amazing and actually demonstrating interest instead of finding a lame excuse for not being around her. Best decision in 2010, period.
2/ Most shameful thing [personal &/or professional] you did/achieved in 2010.
I'm bad with this kind of stuff. I think I didn't do many shameful things this year (unfortunately?), but there's one thing I'm not necessarily proud of and it has something to do with commenting cynically on a – in my eyes – propagandistic facebook status update from someone who once was a friend and now thinks censorship is alright if somebody dares to criticize Austria's hypocritical social democrats. Austria got two 8 year old twins, who then were deported to the Kosovo, out of their bed at 6:30 or something, by policemen armed with machine guns. It was filmed by activists and then the social democrats, who are the strongest party, have the president and the chancellor as well as the mayor of Vienna, and who also voted for the tightening of our immigration laws had the nerve to blame their coalition partner – the conservatives – for what was happening. – I made a cynical comment on a facebook post and it apparently ended an already fading friendship. Still not sure if it was the right thing to do.
Appart from that it's a shame that I haven't met my personal deadline for my bachelor paper … and that I had to go to the washroom to puke during a brunch with friends and partners who drove 300 km to see me.
3/ Ad industry scandal or scoundrel of the year.
The Future of Advertising. Apart from that the planner story that everybody thinks of anyways … Oh, and seeing a lot of people that are very talented being wasted in or not hired by agencies.
4/ Your overall rating for 2010 out of 10. [1 = shit / 10 = showoff]
8.5 – brilliant year in almost every aspect. Would have been a 10 if I had managed to finish my bachelor thesis.
5/ What do you think will be the most overhyped advertising related subject of 2011?
There's no way I could put this into better words so please do yourself a favor and read #5 from Andrew / Northerns list.
I nominate (leaving out those who have been nominated anyways …)
Michael (didn't you want to start blogging again?)
So everybody shared it by now anyways. Nicely done as you'd expect from IDEO. I think the first one is the hardest in terms of data analysis and evaluation. The second one could be built rather quickly and the third one is basically what Marcus Brown has been doing for a while now, but with budget, a design company and an iPad at his hand.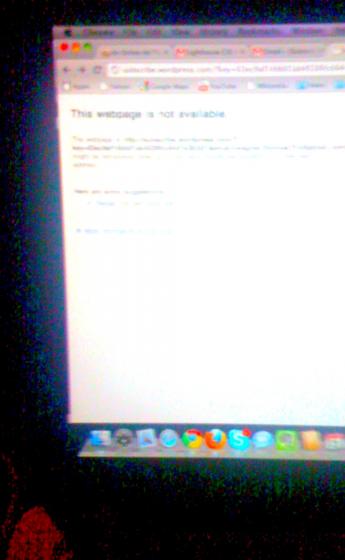 This last few days have mostly been about heading west from Vienna to work on a brief with lovely guys and girls at an agency there. A couple of quite strange firsts for me. First night staying at a hotel for "business" reasons, which in my ears still sounds absolutely douchy (in relation to myself). First time "expensing" taxi rides from a train station to an agency. Haven't done that before either, and feels equally strange. Could it be that at some point along these lines the day comes when people actually expect something from you because of all this?
I also learned how to get my telco to unlock tethering on my slowly fading phone (hat tip to Steff). I found out that I should read visa registration documents more carefully next time (hat tip to the guy who said njet). I learned that fundraising isn't a very easy thing to do (which in turn teaches you a lot of things about advertising and "awareness" – ehem). And I learned that the 3G connection on trains here is quite horrible, which might be a good thing after all.
Update: If you want, you can donate now.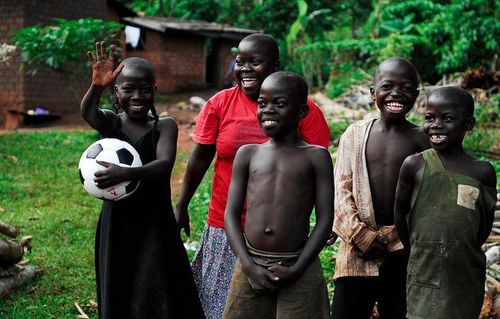 Every now and then in life an opportunity comes along and you just know you have to do something about it. An opportunity to put words and good intention into action. An opportunity to do the right thing.
Some of you might have already read Neil's blog post about the project in Tanzania he decided to join as a team leader: The Great Football Giveaway.
The Great Football Giveaway 2010 from The Great Football Giveaway on Vimeo.
When I read and saw this, I was at the same time amazed and sceptic. The trained critical thinker inside me thought, "Well, this isn't quite going to save the world, is it!?" It pondered how there are bigger problems, bigger things that need to change for Tanzania (and a lot of countries) to accumulate wealth and get out of poverty. "Sure there are things more important than bloody football, right?" Right. There are.
On the other hand however, I immediately and intuitively fell in love with the pure simplicity and goodness of the idea. I admire people that do things, people that actually make things happen. "The Great Football Giveway" and Neil's inspiring jump in at the deep end would most certainly be one of those actions for good.
In the end, intuition won. I realized that I fell into the "macro trap": "countries", "wealth", "poverty" – I won't be able to change anything at this scale – you know, the world hunger crisis etc. – anytime soon, while these kids would love to kick a ball about right now. The great Football Giveaway isn't about saving the world. It is about giving kids joy and happiness. About sharing some of what we have to make a basic pleasure happen in a very rural and poor part of Tanzania. This was about action on a "do-able" scale. And it needs doing.
So I am joining a group of people based out of London and New York, who I mostly don't know personally, but who I am sure are all awesome, in The Great Football Giveaway from November 4 to 14. The flight to Dar es Salaam is booked, jabs are to be arranged and most importantly fundraising is about to begin in earnest very soon. (We do pay for flights, accomodation, food etc. ourselves and are responsable for raising the funds for the balls.)
So much for my background in this, from now on, this place is going to be about what counts: getting as many balls directly into kids' hands as possible. Once the fundraising starts, please do consider spreading the word, donating a ball or let me know if you contribute anything else to the project.